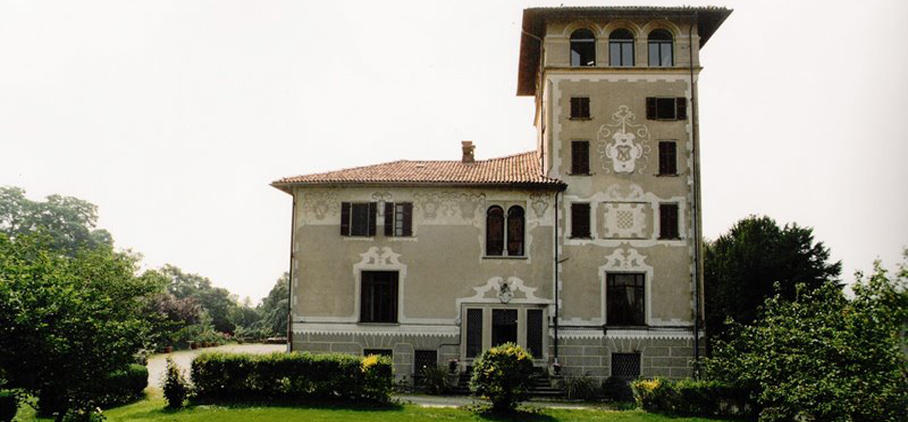 Situated on top of a hill south of the amphitheater of Ivrea Morenico, it is believed that the place was once the set of a Roman settlement (many archiological things found) as the way to access Eporedia (Ivrea). The name seems to derive from the same family name of Mercinus Mercinius.
The first historical document dating back to 1142, when a certain William Borgio of Mercenasco swears loyalty to the city of Vercelli. It seems that there was a shelter with its castle (earliest records date back to the twelfth century). But some scholars even believe that its construction dates from the year one thousand.
In 1118 the feudal lords, by order of the Marquis Boniface of Montferrat, rejected the ancient bond with Vercelli swearing loyalty to the town of Ivrea.
Since 1280 it is documented that Valperga of Mazzè and Valperga of Mercenasco shared the leadership of Mercenasco.
In the fourteenth century, when the expansionist ambitions of the Savoy and Monferrato result in a long conflict that devastates the entire region and sees lined up on one side, the Counts of San Martino, strong members of the Guelph party of the Savoy, and on the other the Ghibellines Counts of Valperga, related to Monferrato, the shelter and the castle of Mercenasco, which in 1332 had been enfeoffed by the Marquis of Monferrato to Antonio and Carlo Valperga of Mazzè, are burned and looted.
The village passed to the Savoy in 1338, but only in 1355 was reconfirmed by Charles V to Monferrato, who built a fortress of which traces remain until the end of 1400.
In 1476 are invested half of the estate of the castle and the Valperga di Masino, who obtained the total jurisdiction only in 1538 ousting the other branch dynastic, or the Valperga Mercenasco.
With the Treaty of Cherasco in 1631 is complete submission to the Savoia family, which gives the estate in 1646 to the president and general finance Graneris Gaspar de la Roche.
In the nineteenth century the family Graneris is extinguished, the castle has been seriously damaged by the Napoleonic invasions when it was bought by Count Alessandro di Brichanteau Compans who began a long transformation which was then completed by his son Charles in 1925.
In fact, the architect Chevalley at the beginning of the twentieth century transformed the old castle in the seventeenth-century manor house completely changing the structure of a horseshoe, because the tower is raised creating a spectacular environment with gallery is created by the great entrance hall and are aligning the sides to even out the front to the east. In addition, the greenhouses were built and the entire heraldic decoration of the facades keeping including the old castle of the seventeenth century scarpature.
On the front entrance there is a large coat of arms Brichanteau, under which is one of the Sannazaro.